Staff Type:
Part-Time Lecturers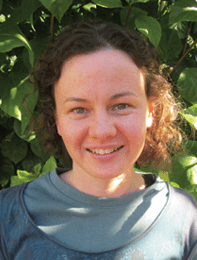 Melinda co-ordinates our Ministry to Women course alongside Fiona Millar.
Simon holds a PhD in intellectual history, and is a published author in the area of early modern thought in relation to religion in society, and other aspects of Christian thought and Christianity's relationship to the wider world. He teaches Christian liberal arts with Christian Heritage College on Brisbane's southside and is part of the church family at Redlands Presbyterian Church. Simon assists QTC by teaching in the areas of Christian Apologetics and Reformation Church History.
David has completed a PhD (Macquarie University) in New Testament studies, focusing on the historical background to the book of Acts. He teaches Christian Studies at St Peter's Lutheran College as his main focus, while helping teach our introductory New Testament units at QTC. David and his family attend Rosalie Baptist Church in Brisbane's inner west.
Peter was principal of Moore Theological College from 1985 to 2001. From 2001 to 2013 he served as Archbishop of Sydney in the Anglican Church of Australia. QTC benefits from his knowledge and experience as he teaches Systematic Theology to our first year students.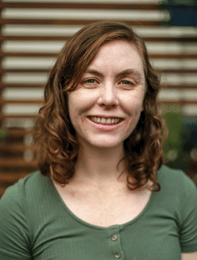 Megan is a QTC Graduate who is on the staff team at Providence Church in Sunnybank. We are pleased to have Megan on our team teaching First Year Hebrew.
Danny Mitchell is on the team at Ann Street Presbyterian Church looking after the evening congregation and youth group ministry. He was previously the Youth Pastor at Arundel Presbyterian Church on the Gold Coast and a YNET Consultant with PCQ. He is married to Kate and they have three children. Originally from Plumpton in Western Sydney, Danny studied his MDiv at SMBC and ministered in Sydney, before moving to Queensland in 2010. Danny is a gifted communicator who weaves his wealth of experience into our Youth Ministry subjects.
Sam is the Pastor of Village Church in Kelvin Grove, and he loves nothing more than encouraging individuals and churches to take our responsibility for mission seriously. Here at QTC, Sam heads up our 'MENTAC' programme ('mentoring across cultures'), including the delivery of our Porterbrook material, which encourages students to think missionally across every area of the curriculum.


Richard, is a research fellow with the Centre for Public Christianity in Sydney, and has completed a PhD relating to Islam at the University of Melbourne after initial theological training at Moore College, Sydney. He is the Director of the Centre for the Study of Islam at MST. He teaches regularly on ministry in Muslim contexts in Australian colleges, universities, churches and schools. For ten years, Richard pastored a multi-ethnic local church. His publications include Witnessing to Western Muslims and the philosophical apologetic The Wisdom of Islam and the Foolishness of Christianity. He lives in Sydney with his wife and four sons. Richard teaches at QTC on ministry in diverse cultural contexts and on ministry in Muslim contexts.
Robyn is married to Andrew, and teaches the theological ethics course with him. Robyn worked as a medical doctor for 14 years and also completed a theological degree at Moore College, Sydney, and postgraduate study in bioethics. Robyn is the Chair of the Presbyterian Church of Queensland's public questions and social ethics committee, Gospel in Society Today (GiST), and the Chair of the annual Brisbane-based womens conference, GROW. She has also worked as the women's pastor on a church team, in student ministry with AFES in NSW, and as a speaker she is a great encouragement to women in a wide range of contexts.
Fiona is married to Gary, and brings over 25 years of experience to both our Children's Ministry subject and M2W, our 12 week ministry course for women (co-led with Robyn Bain). Fiona trained as a teacher at Oxford, taught for 7 years in England and Ireland, whilst doing student ministry and evangelism. After the Millars moved to Dublin in 2000, Fiona led the Children's Ministry (teaching, writing material and training both paid and volunteer leaders) and Women's Ministry (setting up a citywide network for those involved in teaching women the Bible). As well as looking after her daughters, Lucy, Sophie and Rebekah, Fiona is now involved in writing Children's material, training new leaders, encouraging and supporting those involved in Women's Ministry and teaching Scripture in her local school. She regularly speaks at Christian women's events across Queensland and beyond. Fiona has recently completed a Masters in Education from University College London.