Short Programs
Alongside our full suite of degree courses accredited by the ACT (Australian College of Theology), we also offer a range of courses designed to equip a whole range of people to serve Jesus Christ more effectively in your church, and these courses can also act as a stepping-stone into more full-time study. For information on the ACT courses we deliver for credit, please see our
Courses page
.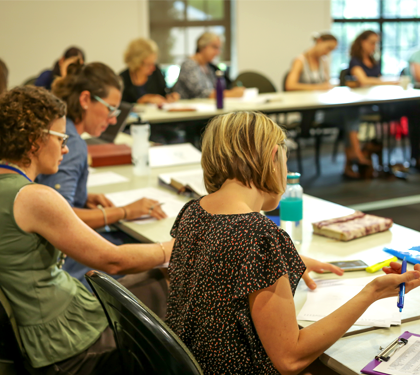 Ministry to Women (M2W)
QTC Certificate of Bible and Theology (QCERT)
Visit our QCERT Page
An 8-week course that teaches the Bible to students whose second language is English.
More Information
CCEF Biblical Counselling Course
Visit our CCEF Page
Courses in Biblical Counselling run in partnership with Christian Counselling and Educational Foundation (CCEF) in Philadelphia.
More Information